A continuation of
this thread
. I figure I'll do a
Boom Years & End
thread as well.
Next door to J. Press in New Haven for A Very Long Time.

They actually shared a space when J. Press had an outlet at Princeton. Featured in Esquire during the early 1960s and with a bunch of outposts over the years. Possibly responsible for the singular fixation with shell cordovan footwear. :icon_smile_big: Their New Haven mothership (did any of their other shops survive?), but left an interesting legacy. Lots of images courtesy of the Yale Daily News, so I thought I'd divide them into pre-war and post-war.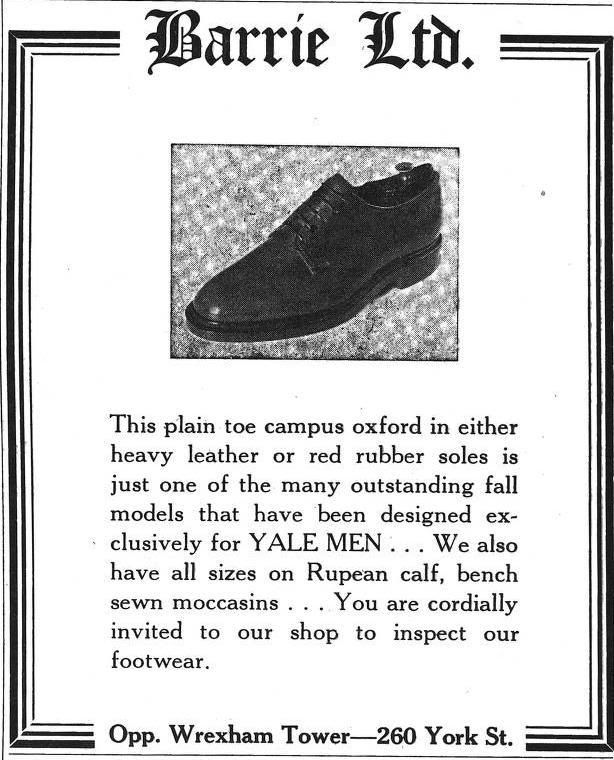 (1946)
Red rubber soled bluchers!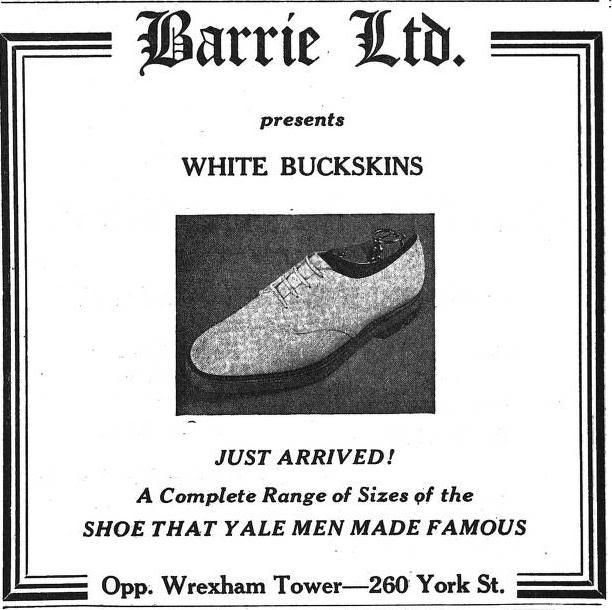 (1946)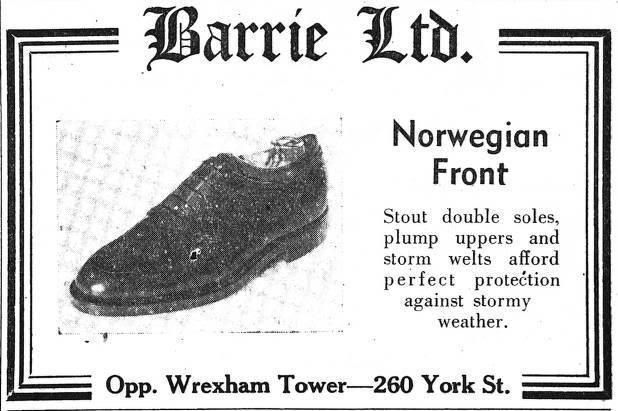 (1946)
Still selling Norwegian toe shoes. Perhaps Norwegian welted as well?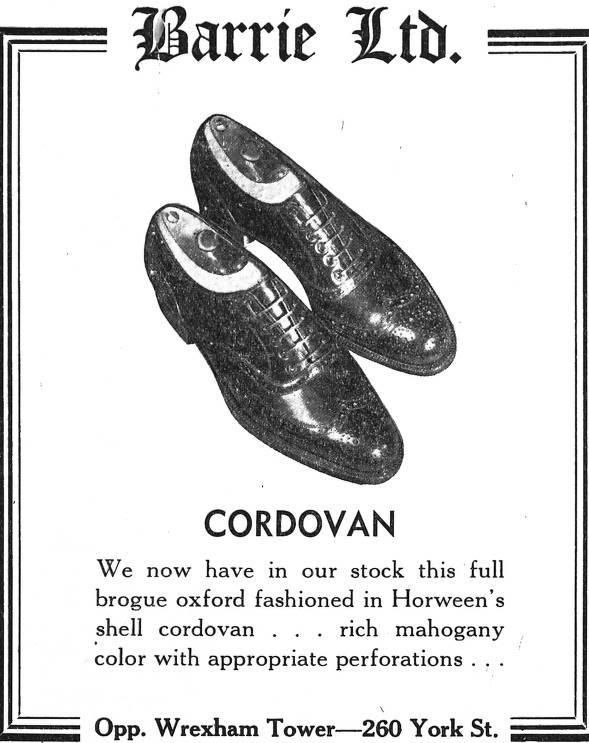 (1946)

(1947)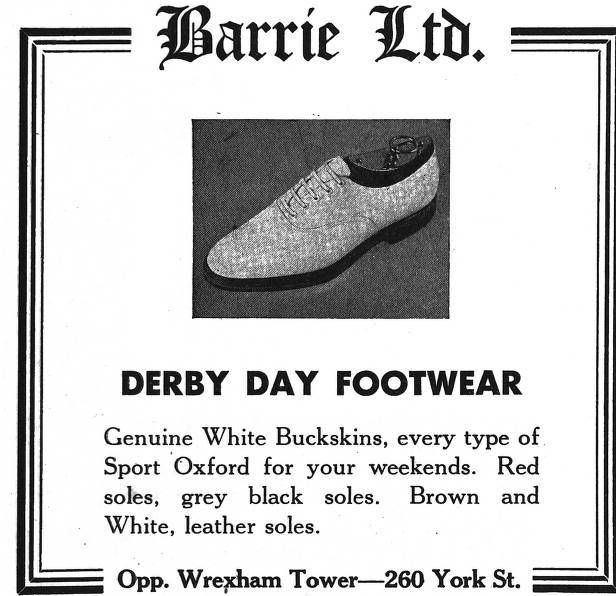 (1947)
Dirty and white, red rubber soled, black rubber soled, leather soled.

(1947)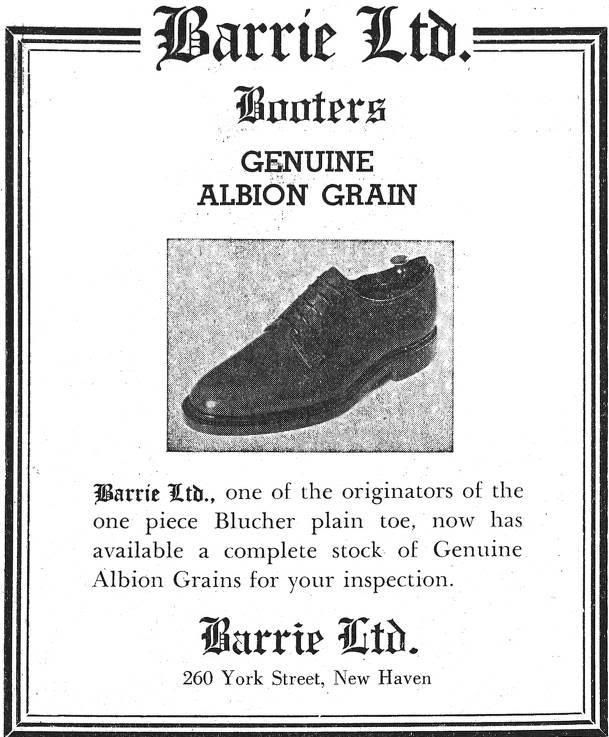 (1947)
More Scotch grain.
(1947)
Red rubber soled shell cordovan!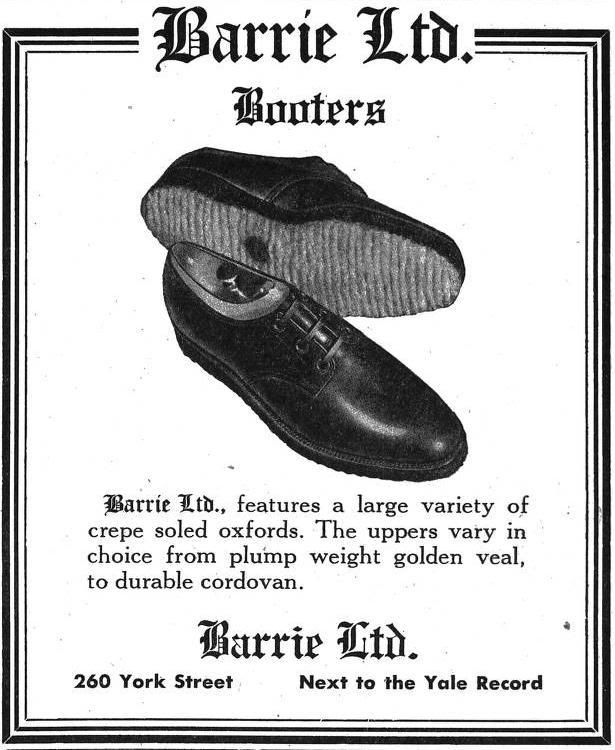 (1948)
Ripple crepe cordovan!
The things one learns...
Last edited: