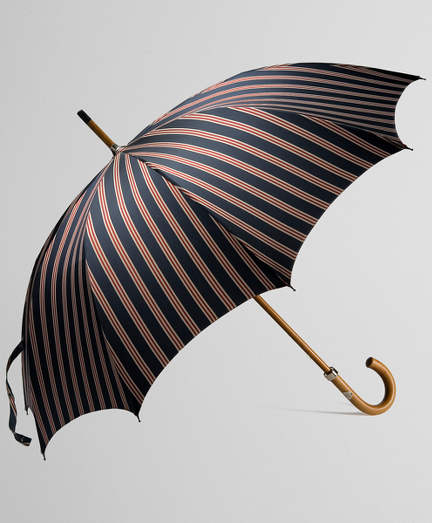 Any umbrella makers in the U.S. making umbrellas in Tradly designs? :icon_smile: Crook handles, black (or regimental stripe canopies like the Italian Brooks one above)... folks who can do a silk one, or who have "walking stick" handles like the British makers would also be nice.
makes one. Anyone had any umbrellas from them? Are they any good?
Hass-Jordan says they'll they'll
make custom ones
, and have a few standard styles, but I get the impression that they're wholesale only.
Peerless
will also make custom U.S.-made umbrellas for wholesale.
So can anyone recommend any retailers?
Last edited: