As I'm thrifting, I often think about some items that get overlooked unfairly given their label or maker's reputation and others that are assumed to be of excellent quality--also because of label or maker.
I'm wearing two things today that bring this to mind. On the one hand, my JPress pinpoint oxford is for all intents and purposes a great shirt. Good collar roll, made in USA, etc. However, all of my JPress shirts are a bit too short--compared to similar offerings from BB and others. They don't stay tucked in that well and seem to shrink a lot during washing. Not that I won't continue to grab these when thrifting, but it is something that irks me.
On the other hand, I've got this great paisley repp tie from the Tie Rack. Normally I pass right by these on the racks but this is a fantastic piece. Made in England and ties a outstanding knot. Thinking more about ties, I've consistently found that the best ones in terms of knotting are my Polo RL and Lands End. They've got the right thickness and hold their knots really well. The few Drake's I have a superior but its not like I'm going to have a closet full of them any time soon. For me, the width of the blade at the knot is also really important. Almost all of my JPress ties are too narrow there, leaving a smaller knot than I prefer.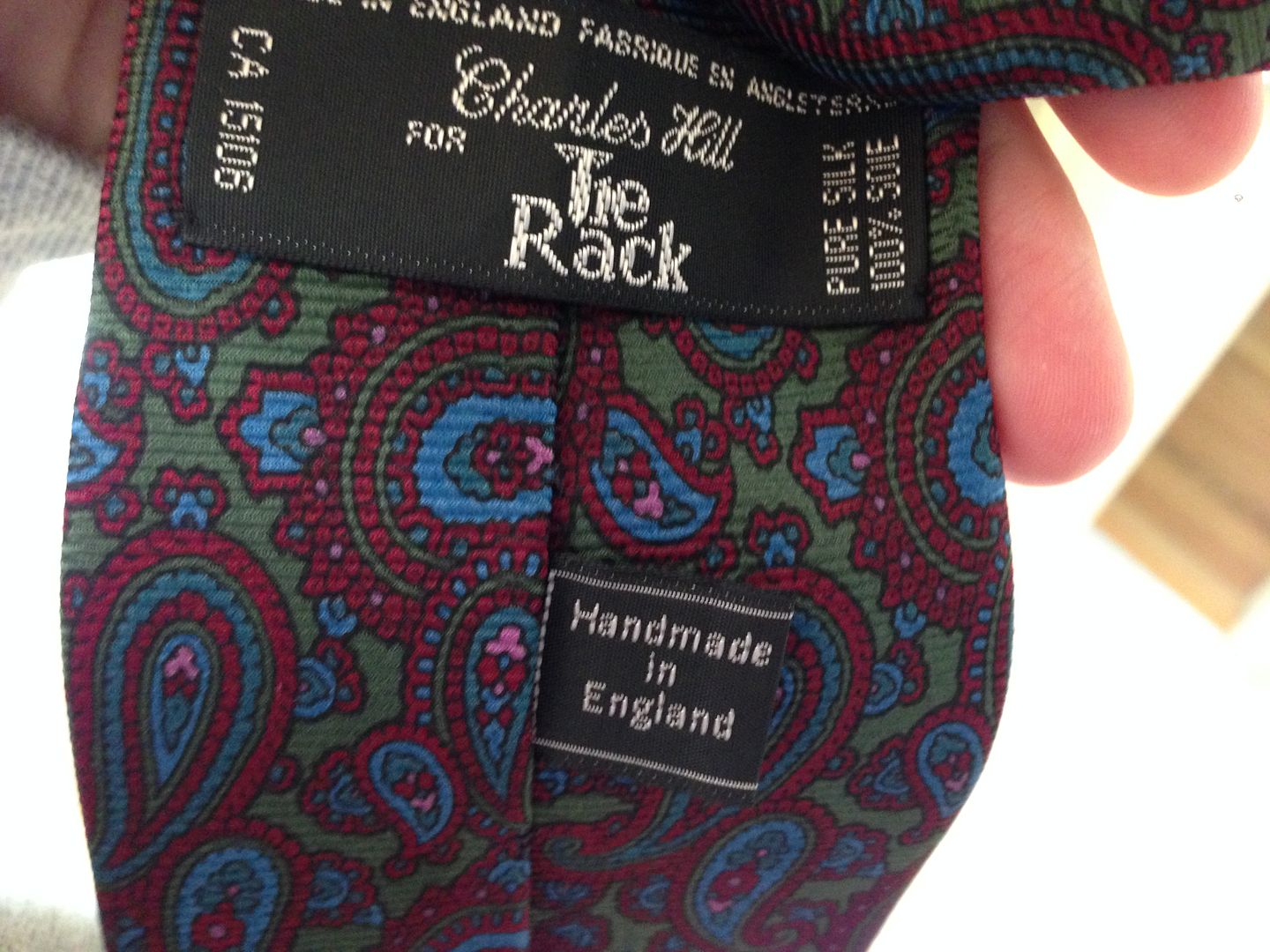 So, what I'm interested in--and this may help all of us in our thrifting and buying--are what you all think are really great items that are too often overlooked (in the past I know some have praised Dockers khakis for example) as well as some shortcomings of items that we assume are exemplary.