Active Member with Corp. Privileges
I was going to ignore this when I saw the writer described as a "style hobbyist." For whatever reason (idleness?), I did begin reading it. Here's
the link
. The only reason I'm sharing it (with you who has probably read Flusser) is because in the middle of the article, out of nowhere, the writer mentions the 3/2 roll and posts a picture of himself: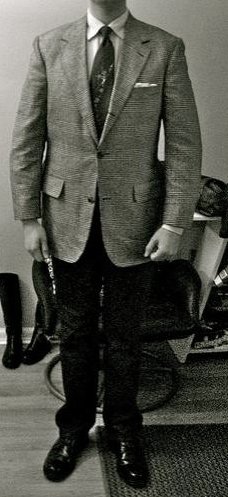 Not bad.
He doesn't mention that 3/2 jackets are invariably (unless I'm wrong) undarted. Actually the reference to sack jackets almost seems out of place given how basic the rest of the article is.
Just thought I'd share.