Active Member with Corp. Privileges
209
United States
Nebraska
Omaha
I love the Omega Speedy Pro and historical watches generally. Watches are often part of the daily in and out of a man's life, and there is something special about whatever a guy chooses to strap onto his wrist. Anyway, last week I had a museum conference and found myself at the Cosmosphere in Hutchison, Kansas.
If you've never been, it's a space museum, and it's amazing. They claim to have more Soviet related space artifacts than anyone else outside of Moscow (I believe it!). I got to see V1 and V2 rockets, many flown space suits and other items, lots of space vehicles, and, perhaps of more interest here: Alan Shepard's Omega Speedmaster Professional.
HUGE speedy greets you as you come in: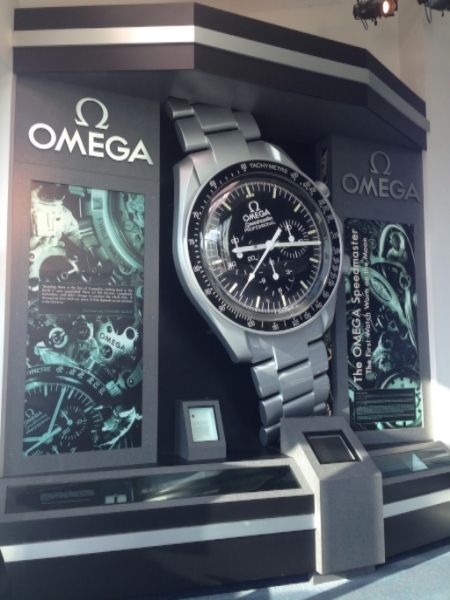 The way this is worded made me a little suspect, but I guess it really is the one Alan Shepard wore on the moon! Cool!