4,206
United States
Kentucky
Louisville
So what's the deal with cigar shell cordovan? The stuff comes in (and ages to) so many different hues, shades, and colors that it seems schizophrenic.
Sometimes it's just a plain, dark brown--so dark it's difficult to distinguish any undertones.
Sometimes it's a rich reddish-brown that I would kill to own.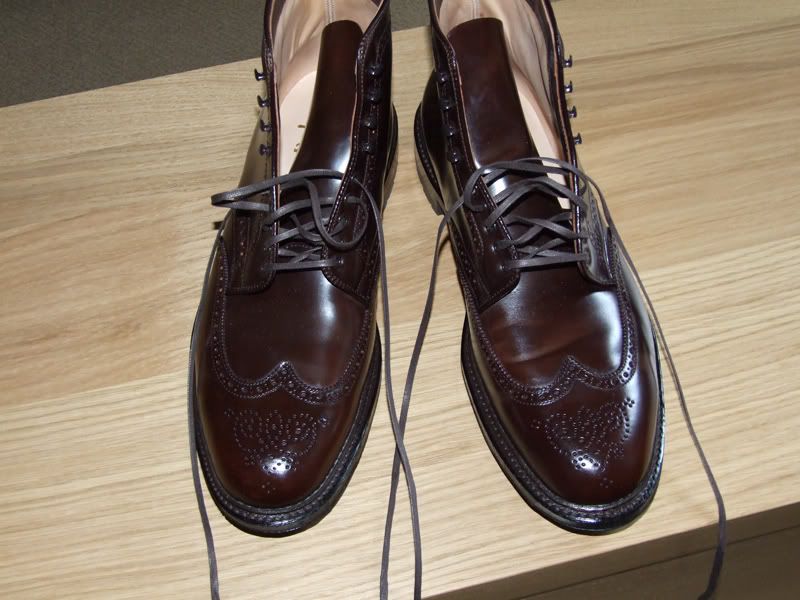 Sometimes it has a more unpleasant greenish cast that doesn't look as nice when new...
...and ages to a really horrific baby-poop green that I wouldn't touch with a ten-foot pole, let alone put on my feet.
And sometimes it ages to sort of a bland, neutral dark tan.
So what's the deal? I understand different shells take the dye differently, but this much color variation seems extreme. While the other Alden shell colors (except black) vary somewhat, cigar seems by far the most unpredictable. It's enough to make me hesitant about buying any cigar shoes, especially sight unseen.
PS: no offense intended if I've dumped on any of your shoes. My opinions of the color shades are just that--personal opinion.
Last edited: