5,801
United States
NJ
Pennington
GRAIL! MINT Vintage Brooks Brothers Tennis Sweater.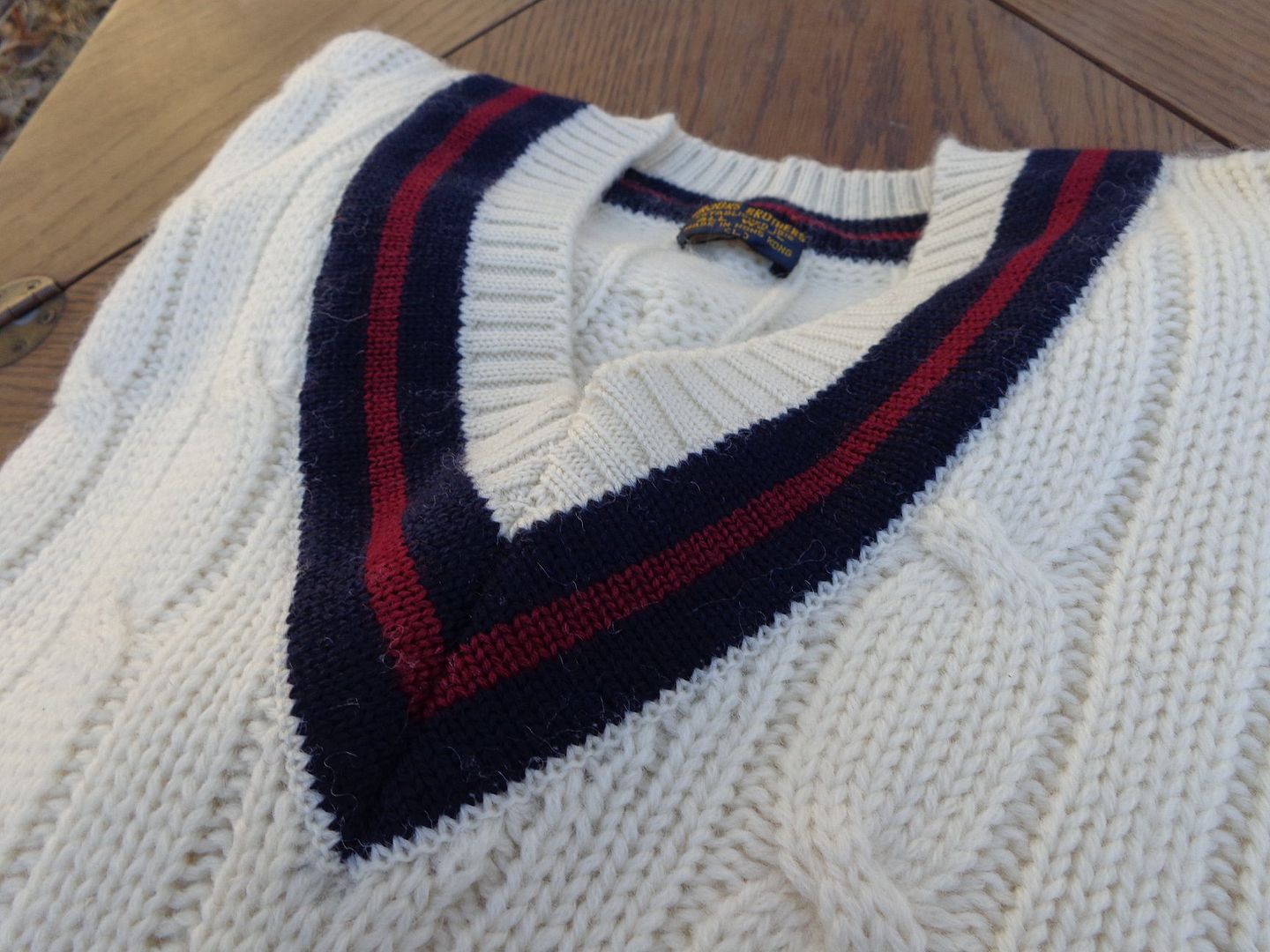 All wool. Size L.
This is absolutely WONDERFUL! Judging by the block gold on navy label this dates from the 1980s--and it is in incredible condition, being essentially mint. This was clearly never worn, and stored very, very carefully.
This represents an extremely rare opportunity to acquire a classic vintage
Brooks
Brothers tennis sweater in incredible condition without having to build a time machine.
Chest: 23
Sleeve: 33 1/2 (with cuffs turned back, as they should be)
Length (BOC): 24 1/2
Asking just $49, OR OFFER, boxed, shipped, and insured in the USA.