STUNNING VINTAGE BLACK STEWART TARTAN JACKET FROM DUNN & CO. MADE IN BRITAIN! C. 39L

(Sold elsewhere!)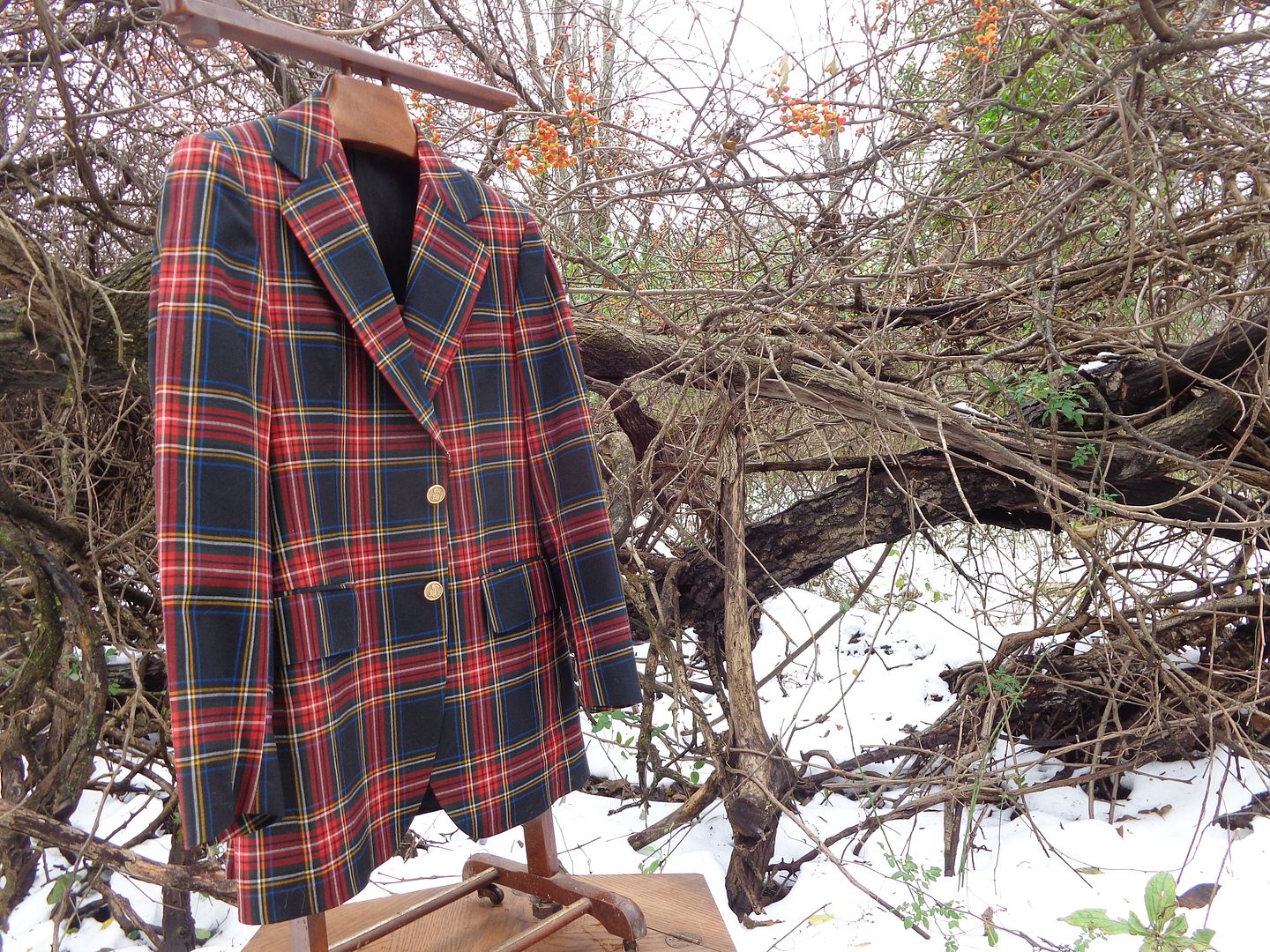 Includes BEAUTIFUL THISTLE BUTTONS!
Tagged 100XL, which translates to 39L. Measurements:
Chest: 20 3/4
Sleeve: 26 1/8 (+2 1/4)
Shoulder: 17 3/4
Length: 32
Now that the holiday season is fast approaching, it's time to think about which tartan jacket you'll be wearing to parties--and it really doesn't get much nicer than this! Cut from beautiful woolen cloth in the authentic Scottish tartan of Black Stewart, this jacket is absolutely perfect for holiday events, not the least because Black Stewart is traditionally a more formal tartan, and one that is becoming increasingly hard to find.
This could be worn casually or formally, with tuxedo trousers, formal dress, shirt, and a bow.
This jacket was made in Great Britain by Dunn & Co., the highly respected tailoring firm that are best known or their extremely well cut, extremely sturdy, and extremely traditional Harris Tweeds. Indeed, in the 1950s and 1960s part of the rite of passage of becoming a successful American academic was to secure a visiting position at Oxford, Cambridge, Edinburgh, or St Andrews, and while there acquire a Dunn & Co. tweed!
The tailoring of this jacket is impeccable, living up to Dunn's excellent reputation. It is a traditional two button closure with subtle darts; fully canvassed, and fully lined. It has twin vents, as befits its British heritage. All of the buttons are brass, featuring a thistle motif--appropriately enough given the tartan from which this is cut! Apart from a pinhole just above the vents at the left-hand back (which I found only when examining the jacket very closely indeed) this is in absolutely excellent condition--indeed, it was freshly dry cleaned and then stored in a cedar closet, so it's ready to wear.
Asking just $39, or offer, boxed and shipped in the USA. International inquiries are welcome, with shipping at reduced cost!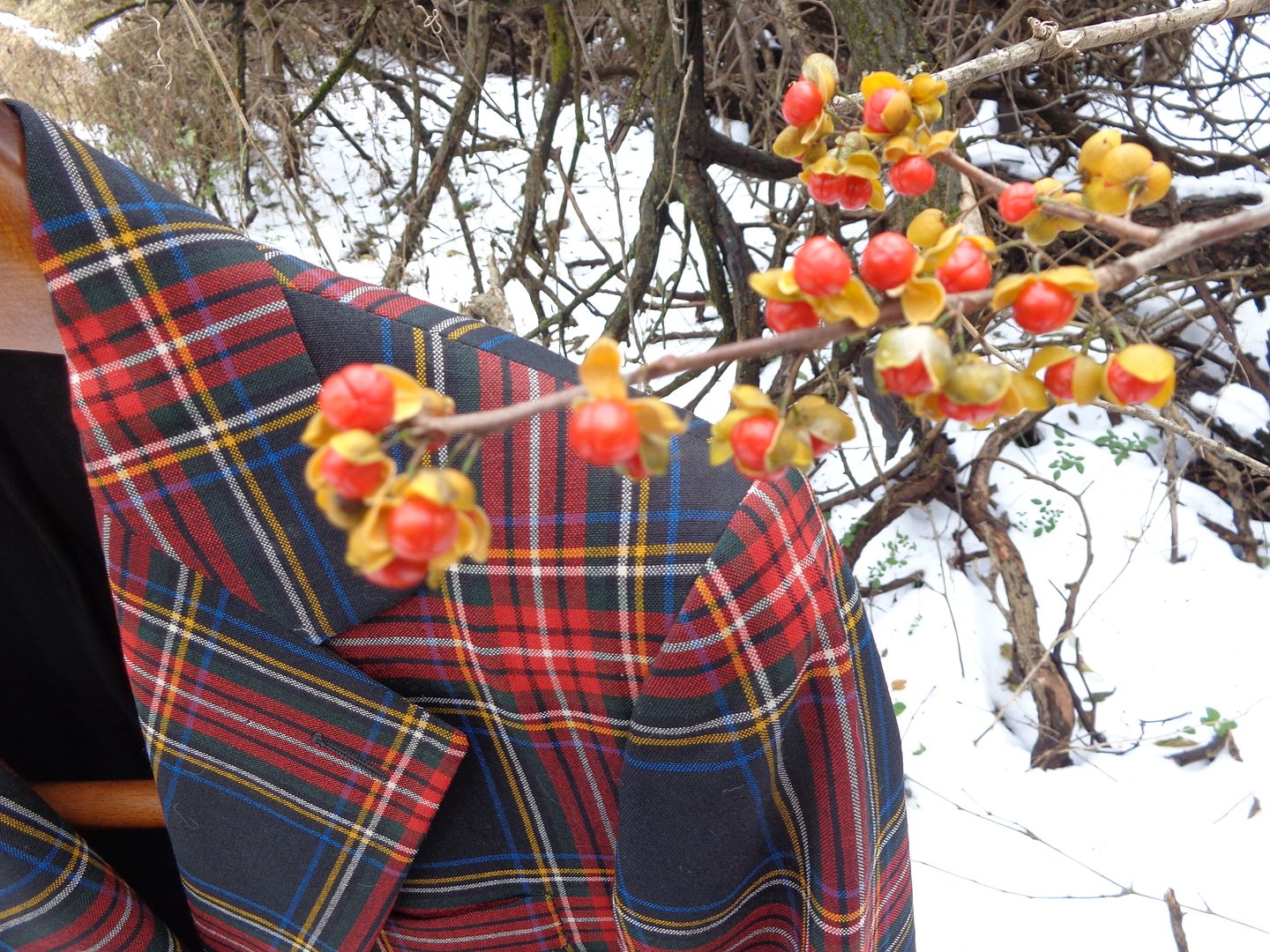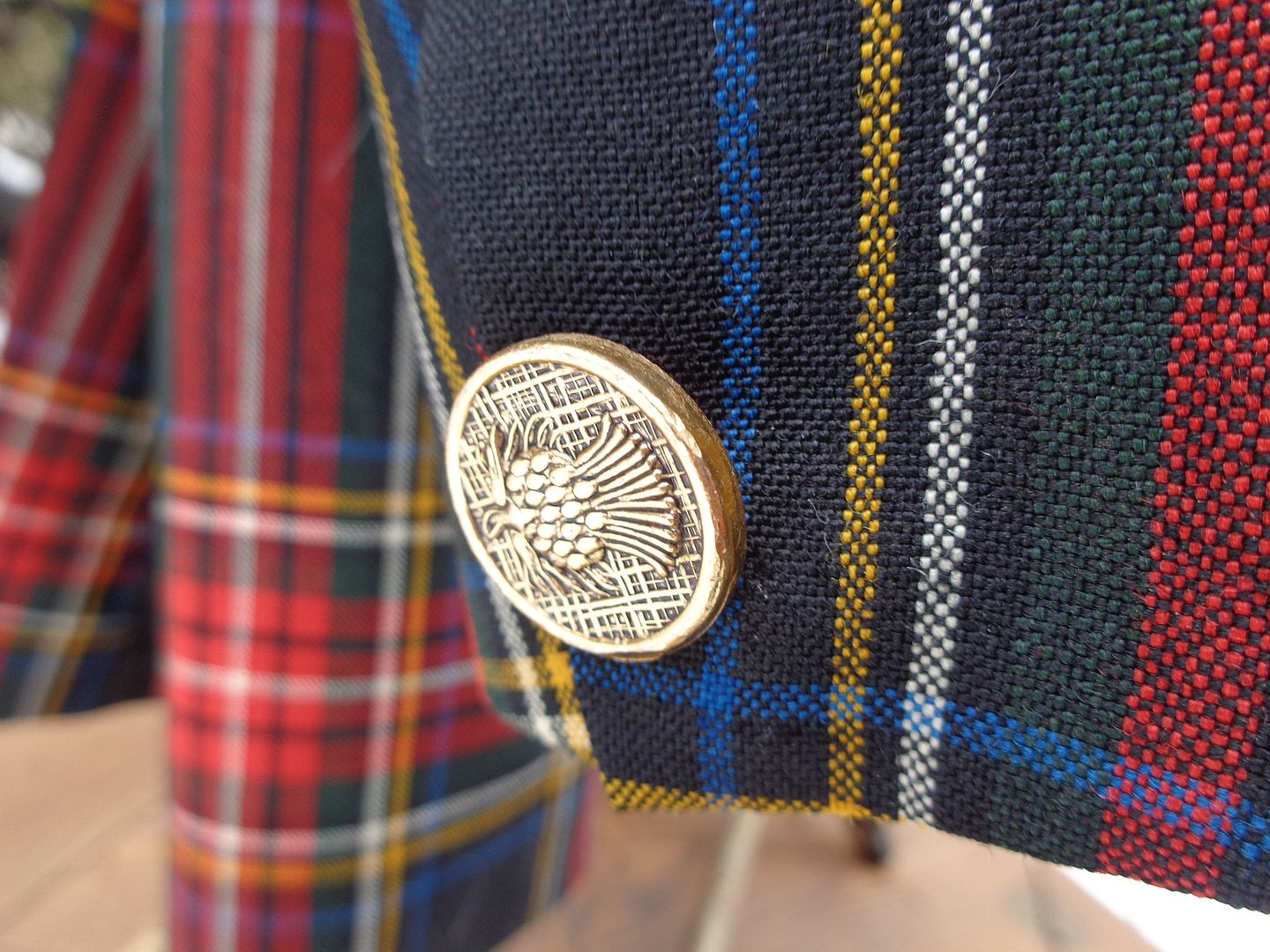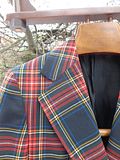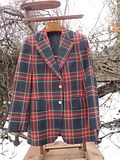 Last edited: