5,856
United States
NJ
Pennington
VINTAGE PENDLETON TOPSIDER SHIRT-JACKET

SOLD ELSEWHERE!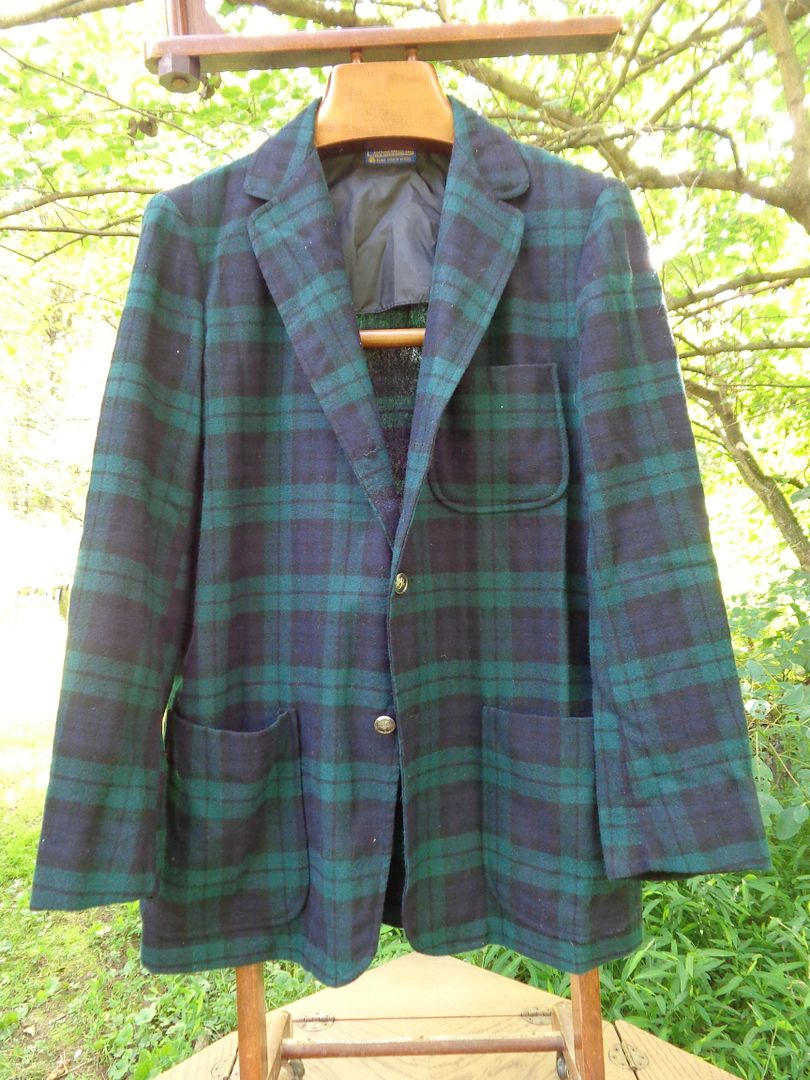 An American classic!
Size M. (c. 42, 43R) Measurements:
Chest: 22 3/4
Sleeve: 25
Shoulder: 18 1/4
Length: 30 1/2
Made in the USA by Pendleton woolen mills, this is one of the original versions of this sought-after Trad/Ivy classic.
It is cut from a beautiful and subdued wool plaid in dark forest green and very dark blue. It has all of the features that made this garment a classic--single button shirt-style cuffs, three patch pockets, a lovely 3/2 lapel roll, an unvented back, and minimal lining, as well as completely natural shoulders. It has pewter-colored buttons.
This does have a small surface smudge on the lapel, as shown, and so is in Very Good/Excellent condition.
Just $30, or offer, boxed and shipped in the USA!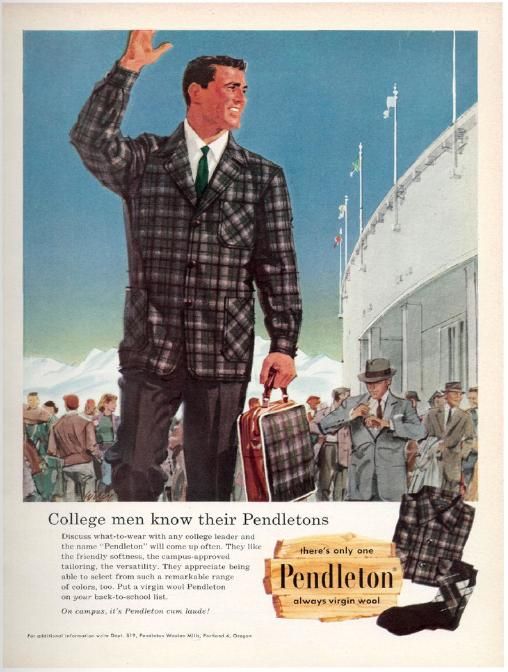 Last edited: